The IMC CHAMBER OF COMMERCE AND INDUSTRY, popularly known as The IMC, is a legendary organization which has relentlessly pursued the agenda of identifying opportunities, addressing critical issues and driving Indian businesses with the single minded focus of sustainable growth.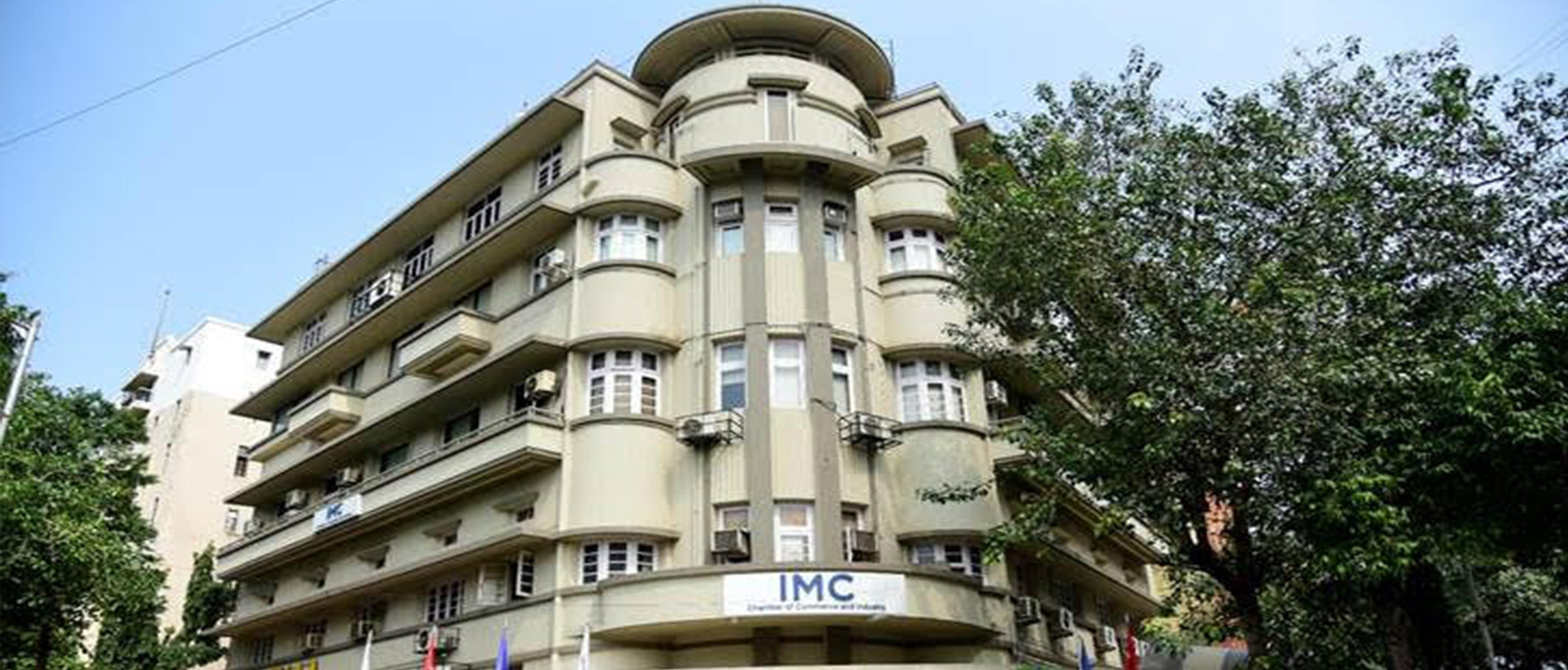 IMC's members and its network have been instrumental in Influencing policy frameworks and changes towards this goal and continually strengthening sectors that are critical to India's new phase of flourish.
IMC seeks out thought leaders and Industry spearheads to identify today's needs and catalyse the achievement of tomorrow's vision.
Set up in 1907, in the wake of the 'Swadeshi Movement' to represent Indian businesses. IMC is a premier Chamber of trade, commerce and industry in India.
Headquartered in Mumbai and a strong presence in Delhi, the Chamber has more than 3000 members, comprising a cross section of the business community. It plays an advocacy role on a wide range of matters and acting as an impetus to growth and development of businesses, on policy and implementation matters. It represents the interests of a variety of sectors like banking and financial services, environment, energy, water resources, geographic indications and protection of interests of artisans, tourism, information technology, education, construction, etc. IMC organizes interactive meetings with ministers, senior bureaucrats and others to express and drive home its views. Ladies Wing of IMC gives special focus to entrepreneurial development for women and IMC's Young Leaders Forum provides interactive platform to young entrepreneurs and professionals.
IMC hosts foreign delegations visiting India and provides a platform for interaction to expand business ties and address issues affecting growth of business between the visiting country's environment and India for doing business.
IMC's vibrant Economic Research and Training Foundation carries out research in a variety of areas and supports various initiatives of expert committees.
IMC's Court of Arbitration & Mediation facilities resolution of disputes at early stages and also conducts training for arbitrators and mediators to fill the skill gaps in this area. The IMC archives is a collection of rare books and a storehouse of knowledge that provides important information and historic chronicles.
The IMCs convergence of clear thought, sustained action and honest intent is the essence of its very being.
With its commitment to overall growth and development through a sustained process of bringing new dimensions and policy reforms, the IMC takes the pledge of driving "Reboot - Reform - Resurge" as the stringing theme across its initiatives in the year 2020 - 21.